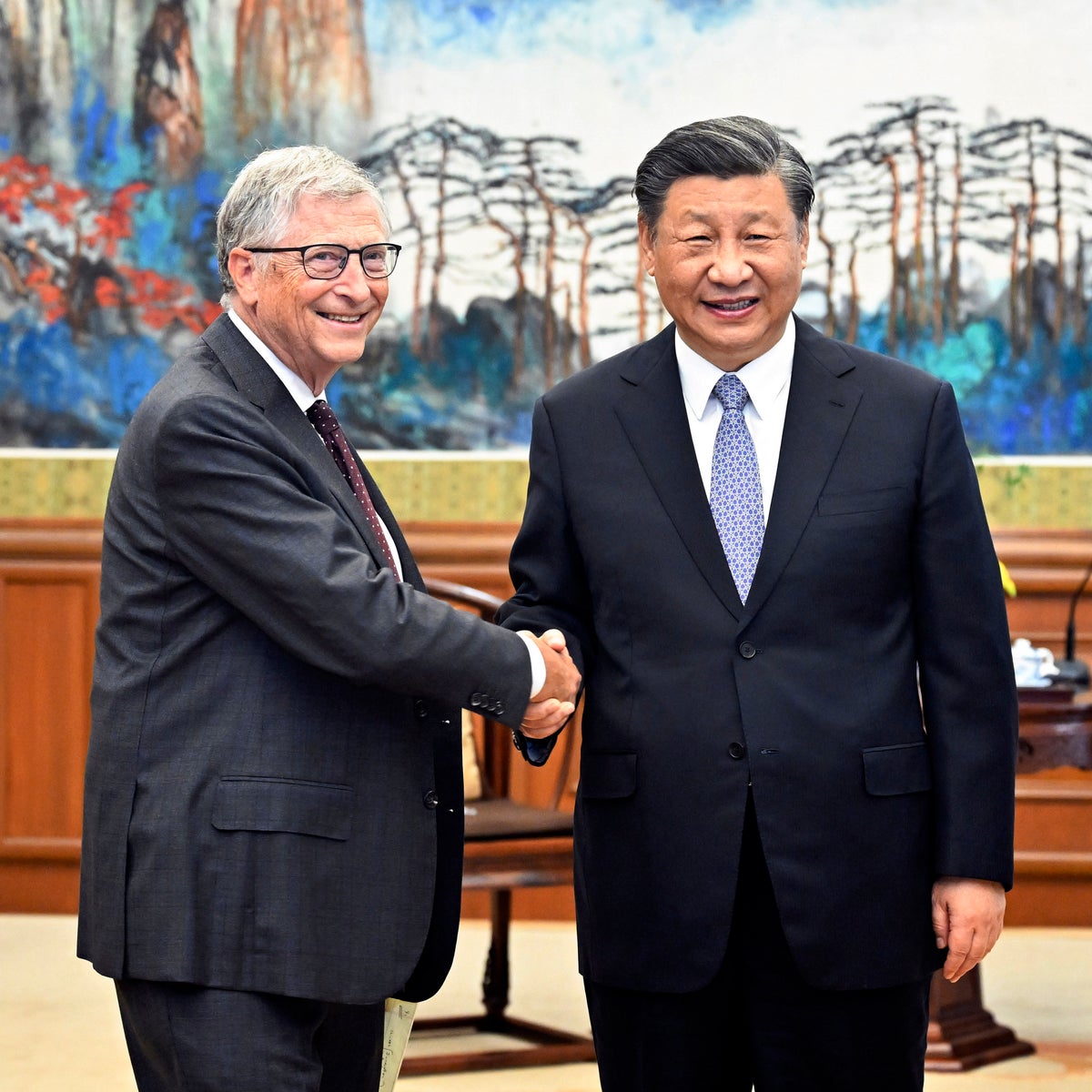 In a notable diplomatic encounter, Microsoft's co-founder, Bill Gates, recently met with Chinese President Xi Jinping, marking their first face-to-face meeting in three years. The meeting comes on the heels of Tesla CEO Elon Musk's visit to Beijing, reflecting a renewed focus on foreign business ties in China. The encounter was captured by state broadcaster CCTV, where President Xi warmly referred to Gates as an "old friend."
During their meeting, President Xi expressed his delight at reuniting with Gates after a prolonged separation due to the pandemic. Emphasizing the importance of people-to-people connections as the foundation of Sino-US relations, Xi stated, "Under the current world situation, we can carry out various activities that benefit our two countries, the people of our countries, and the entire human race."
In response, Gates expressed his gratitude and honor at meeting President Xi once again, acknowledging the significance of the bilateral relationship between the United States and China. The meeting between the two influential figures signals a potential opening for further cooperation and engagement between the two nations.
Notably, Gates' visit aligns with the Chinese Communist Party's efforts to revive investor interest in China's slowing economy. This meeting follows Apple CEO Tim Cook's visit to China in March, highlighting the growing importance of maintaining strong ties with foreign business leaders.
The encounter between Gates and Xi takes place against a backdrop of lingering tensions between the United States and China. However, recent discussions on trade and other pressing matters have shown some signs of diplomatic rapprochement. U.S. Secretary of State Antony Blinken is expected to embark on a two-day visit to China, becoming the first secretary of state to do so since 2018. During his visit, Blinken is anticipated to hold meetings with Chinese Foreign Minister Qin Gang and possibly even President Xi Jinping, according to U.S. officials.
In a parallel development, the Gates Foundation announced a generous pledge of $50 million to bolster the Global Health Drug Discovery Institute's efforts in developing drugs to combat diseases such as malaria and tuberculosis. The institute, a collaboration between the Gates Foundation, Tsinghua University, and the Beijing municipal government, aims to make significant strides in global health research and innovation.
This meeting serves as a significant milestone in Gates' engagement with China, following his previous visit in 2019, where he engaged in discussions with First Lady Peng Liyuan regarding the Gates Foundation's initiatives in HIV/AIDS prevention. The meeting between Gates and President Xi underscores the importance of international collaboration in addressing global challenges and promoting mutual prosperity.
As the world continues to navigate complex geopolitical dynamics, encounters such as these serve as vital channels for dialogue, fostering understanding and cooperation between nations.
Sources by Agencies