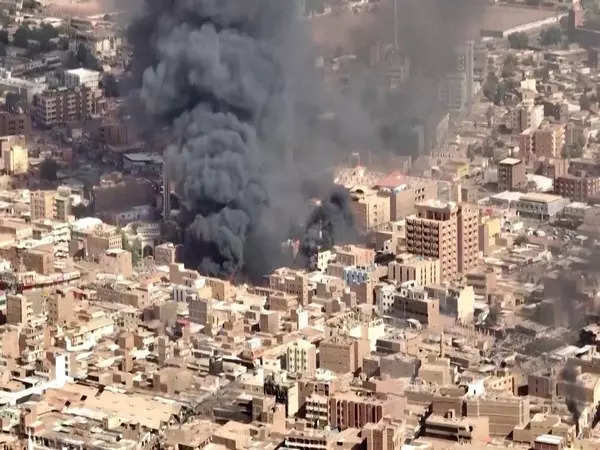 In a harrowing development, Sudan has witnessed one of the deadliest single attacks in its nearly five months of war, as an air raid on Sunday claimed the lives of at least 46 people and left numerous others injured, according to local activists. This devastating incident occurred at the Qouro market, located in the southern part of Sudan's capital, Khartoum.
The horrific event came barely a week after another air strike rocked southern Khartoum, which resulted in the tragic deaths of 20 civilians on September 2. The local resistance committee, a group initially formed to organize pro-democracy protests, and now providing assistance during the war, reported the rising death toll from Sunday's attack, revising their earlier estimate of 30 casualties. They also noted that there were "dozens wounded," with injured individuals continuing to arrive at the nearby Bashair hospital.
According to reports, military aircraft carried out the air raid at approximately 7:15 am (0515 GMT), targeting the Qouro market area. The hospital issued an urgent appeal for medical professionals in the vicinity to come and assist in treating the increasing number of injured people.
The ongoing conflict, which began on April 15, has escalated tensions within Sudan as it pits army chief Abdel Fattah al-Burhan against his former deputy, Mohamed Hamdan Daglo, who commands the paramilitary Rapid Support Forces (RSF). The Armed Conflict Location & Event Data Project estimates that nearly 7,500 people have lost their lives since the war's inception.
Earlier in July, an air strike struck a residential area in Omdurman, the sister city of Khartoum, claiming the lives of approximately two dozen individuals and drawing condemnation from the United Nations.
As the conflict persists, the armed forces maintain control over the skies of Khartoum, while RSF fighters continue to dominate the city's streets. Concerns have been raised regarding the army's alleged indiscriminate shelling of residential areas where paramilitaries have taken shelter, leading to the displacement of families and the seizure of homes.
The US-supported Sudan Conflict Observatory has stated that the positioning of paramilitary forces in civilian-occupied neighborhoods and buildings potentially violates the Geneva Conventions. They also emphasized the need for the Sudanese Armed Forces to minimize civilian harm, regardless of whether a target is deemed a legitimate military objective.
With millions of Sudanese civilians uprooted from their homes and thousands losing their lives, the international community remains deeply concerned about the deteriorating humanitarian situation in Sudan and continues to call for an immediate end to the conflict, as well as a peaceful resolution to the crisis.
Sources By Agencies