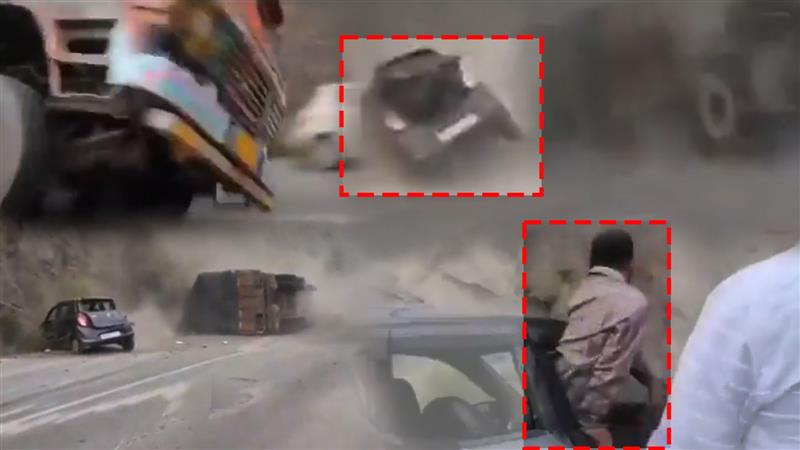 In a tragic incident on Tuesday evening, two lives were lost and several vehicles were damaged as a speeding truck overturned and collided with multiple vehicles on Theog Chhaila road in Shimla district. The heart-wrenching accident highlights the dangers of reckless driving and its devastating consequences.
According to authorities, the driver of the speeding truck lost control, leading to the collision with four to five vehicles parked along the road. The impact of the collision resulted in the truck overturning, further exacerbating the chaos on the road.
Sanjeev Kumar Gandhi, Superintendent of Police in Shimla, provided details of the incident, stating, "Two persons were killed after four to five vehicles were hit by a truck. The truck overturned after the driver lost control of the vehicle on Theog Chhaila road in Shimla district."
The tragedy underscores the importance of responsible driving and adhering to road safety measures to prevent such heartrending accidents. The loss of two lives serves as a somber reminder of the potential consequences of negligence behind the wheel.
Authorities are continuing to investigate the circumstances leading to the incident, and further details are awaited. As the community mourns the loss of lives and evaluates the aftermath of the accident, it is a stark reminder for all to prioritize safety while on the roads.
Sources By Agencies