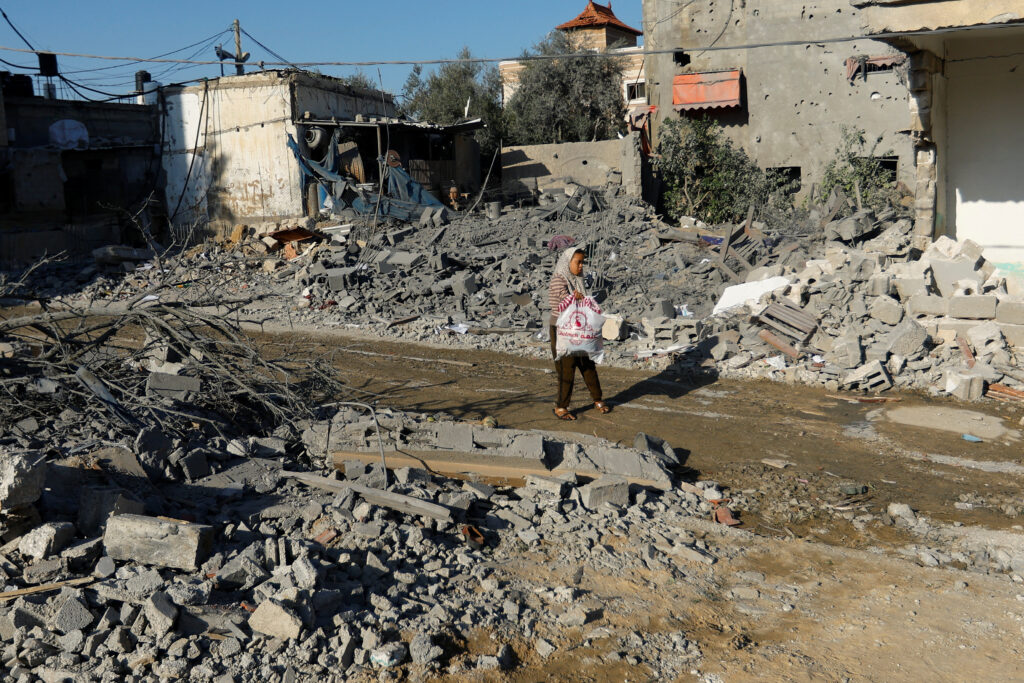 The dire situation in Gaza has reached a devastating low as Al Shifa Hospital, the largest medical facility in Gaza City, reveals the burial of 179 individuals, including infants, in a mass grave within its compound. Hospital chief Mohammad Abu Salmiyah disclosed the heart-wrenching development on Tuesday, emphasizing the magnitude of the humanitarian crisis gripping the region.
Fuel supplies at Al Shifa Hospital ran out, leading to the burial of seven babies and 29 intensive care unit patients. The hospital director expressed that the distressing decision to use a mass grave was a result of dire circumstances, with bodies scattered throughout the hospital complex due to the lack of electricity.
Journalists collaborating with AFP described the overwhelming stench of decomposing bodies permeating the hospital. A surgeon from Medecins Sans Frontieres, working at the hospital, decried the situation as "inhuman," citing critical shortages of electricity, water, and food.
The hospital's isolation, enforced by a blockade from Israeli forces, adds to the complexity of the crisis. The blockade, including tanks at the front gates, cut off Al Shifa Hospital for over 72 hours, exacerbating the challenges faced by patients and medical staff. Israel alleges the hospital's association with Hamas' underground network, while Hamas and Gaza health officials deny using hospitals as human shields.
A separate incident involving a tunnel discovery near another hospital has further escalated tensions. The United Nations estimates that thousands, potentially more than 10,000 individuals, including patients, staff, and displaced civilians, remain inside Al Shifa, unable to escape due to intense fighting in the vicinity.
International humanitarian law mandates the protection of hospitals and medical personnel, emphasizing their neutrality in conflicts. The UN's Office for Coordination of Humanitarian Affairs stresses that hospitals should not be used to shield military objectives, emphasizing the need to safeguard patients, staff, and civilians.
As the crisis deepens, reports emerge of premature babies at Al Shifa Hospital being moved from incubators to ordinary beds due to fuel shortages. The lack of fuel hampers the operation of generators powering essential equipment. Despite Israel's pledge to help evacuate the babies, no action has been taken, raising concerns about the ongoing impact on vulnerable lives.
The international community intensifies pressure on Israel, calling for broader ceasefires and humanitarian corridors to alleviate the suffering of civilians. Prime Minister Benjamin Netanyahu faces mounting international scrutiny amid growing calls for a resolution to the crisis that has claimed thousands of lives, primarily civilians and a significant percentage of children.
Sources By Agencies