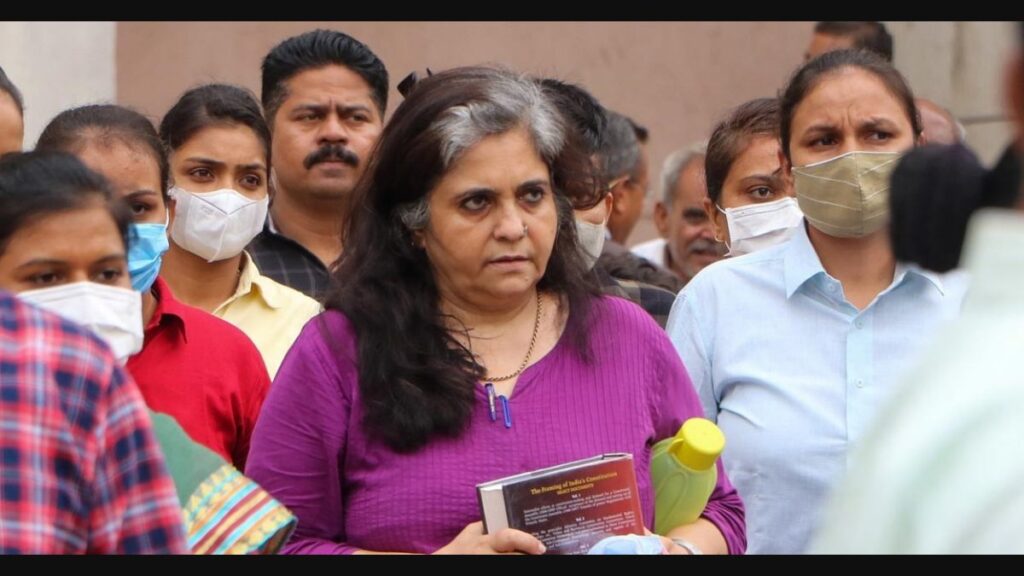 The Gujarat High Court has rejected the regular bail plea of prominent social activist Teesta Setalvad, instructing her to surrender immediately in a case related to the alleged fabrication of evidence in the 2002 post-Godhra riots cases. Justice Nirzar Desai denied Setalvad's bail plea, citing her existing release on interim bail granted by the Supreme Court.
Teesta Setalvad, along with co-accused former Director General of Police R B Sreekumar, was taken into custody by Gujarat police on June 25 last year. Following the conclusion of their police remand, a court ordered their judicial custody on July 2. Setalvad was released from jail in September 2022 after obtaining relief from the Supreme Court.
The Ahmedabad crime branch had filed a First Information Report (FIR) against Setalvad, Sreekumar, and imprisoned former IPS officer Sanjeev Bhatt, shortly after the Supreme Court dismissed a petition challenging the clean chit given by a special investigation team to then Gujarat Chief Minister Narendra Modi and others regarding the 2002 post-Godhra riots cases.
Setalvad, Sreekumar, and Bhatt were accused of misusing the legal process by conspiring to fabricate evidence and frame innocent individuals for offenses punishable by capital punishment. The Supreme Court, while dismissing a petition filed by Zakia Jafri, whose husband and former Congress MP Ehsan Jafri was killed during the riots, noted that there appeared to be a concerted effort by disgruntled officials of the State of Gujarat and others to create sensationalism through false revelations within their own knowledge. The court emphasized that all those involved in such abuse of the legal process should be held accountable and face legal proceedings.
Setalvad and the other two individuals were subsequently booked under various sections of the Indian Penal Code, including forgery, giving or fabricating false evidence with intent to procure conviction of a capital offense, instituting criminal proceedings to cause injury, public servant framing incorrect record or writing with intent to save a person from punishment or property from forfeiture, and criminal conspiracy.
The denial of bail and the order for immediate surrender present a significant development in the legal proceedings against Teesta Setalvad. The case has drawn attention due to its connection to the 2002 post-Godhra riots, which remain a sensitive and polarizing issue in India. As the legal process continues, further investigations and court proceedings are expected to shed light on the alleged fabrication of evidence and its implications.
Teesta Setalvad, known for her activism and advocacy work, has been at the center of several high-profile cases related to human rights and communal violence in India. The outcome of this particular case will undoubtedly have far-reaching implications and could potentially influence the larger discourse surrounding justice, accountability, and communal harmony in the country.
Sources By Agencies