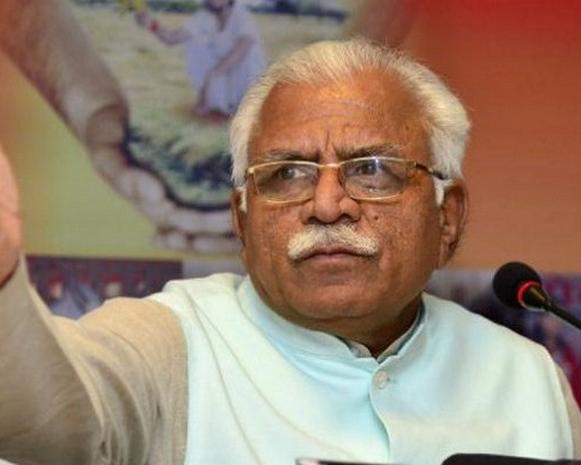 A video featuring Haryana Chief Minister Manohar Lal Khattar making a remark about sending a woman to the moon on Chandrayaan 4 has gone viral, sparking controversy and reactions from political parties. The incident occurred during a public address where the woman had requested the establishment of a factory for employment generation.
In the viral video, a woman from Haryana can be heard asking Chief Minister Khattar to set up a factory in her area, which would provide job opportunities for her and other women. In response to her request, Khattar made the comment, "Agli bar jo chand ke upar jayega na Chandrayaan 4, usmein tumko bhej denge. Baith jao," which translates to, "Next time, you will be sent to the moon on Chandrayaan 4. Sit down." The comment was met with laughter from the audience.
The Aam Aadmi Party (AAP) was quick to share the video on social media, condemning the chief minister's response. They accused Khattar of making fun of a genuine request for employment opportunities and criticized him for not taking such requests seriously.
The Congress party also reacted strongly to the video, expressing outrage over Khattar's remark. They accused the BJP and RSS of lacking respect for women and claimed that such comments reflected the thinking of these organizations.
As of now, Chief Minister Manohar Lal Khattar has not issued a response to the viral video or the criticisms it has garnered. It remains to be seen whether he will address the controversy in the coming days.
The video of Haryana Chief Minister Manohar Lal Khattar's comment about sending a woman to the moon on Chandrayaan 4 has ignited a political controversy. Critics argue that such remarks undermine the seriousness of citizens' requests and reflect poorly on the treatment of women in politics. The incident serves as a reminder of the importance of respectful and considerate interactions between elected officials and the public they serve.
Sources By Agencies