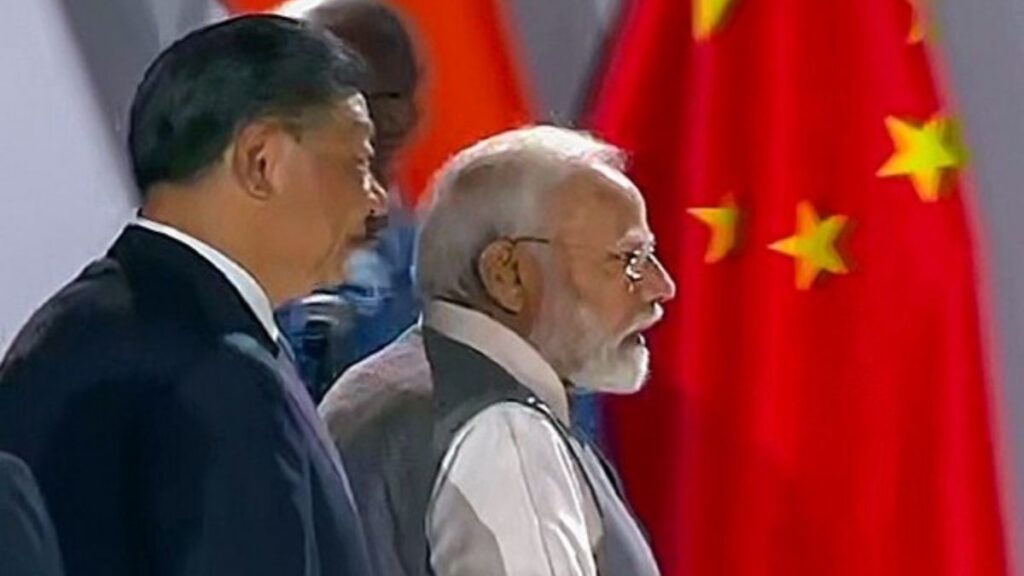 India has refuted China's assertion that the meeting between Prime Minister Narendra Modi and Chinese President Xi Jinping during the BRICS Summit in South Africa was initiated by India. Official government sources have clarified that there was a "pending request from the Chinese side" for a bilateral meeting, contradicting the Chinese claim.
The interaction between the two leaders took place on the sidelines of the BRICS Summit at Johannesburg. Contrary to China's statement that the meeting was at India's request, government sources emphasize that the request originated from the Chinese side.
During the meeting, Modi and Xi engaged in an informal conversation at the Leaders Lounge. While China's foreign ministry had earlier stated that President Xi Jinping had engaged in talks with Prime Minister Modi at India's request on August 23, the Indian government's position indicates that there was a prior communication from China for the meeting.
The leaders discussed crucial matters during their conversation, particularly focusing on the ongoing tensions along the Line of Actual Control (LAC). The LAC has been a focal point of tensions between the two countries since a clash in eastern Ladakh's Galwan Valley in June 2020. Modi and Xi agreed to prioritize "expeditious de-escalation" along the entire LAC and directed their respective officials to expedite disengagement measures.
Foreign Secretary Vinay Kwatra clarified that the conversation took place during the BRICS Summit and emphasized that Prime Minister Modi addressed India's concerns regarding unresolved issues along the LAC and other areas along the India-China border.
The Chinese version of events emphasized that the exchange between the two leaders was "candid and in-depth." The discussions touched upon China-India relations and issues of mutual interest. President Xi Jinping underscored the significance of enhancing bilateral ties for the shared interests of both nations and their people. He also stressed the importance of managing the border issue to ensure peace and stability in the border region.
As India and China navigate their diplomatic relations, this episode underscores the nuances and communication dynamics involved in high-level meetings. The clarification from India adds depth to the understanding of the engagement between the two leaders in the context of the evolving bilateral relationship.
Sources By Agencies