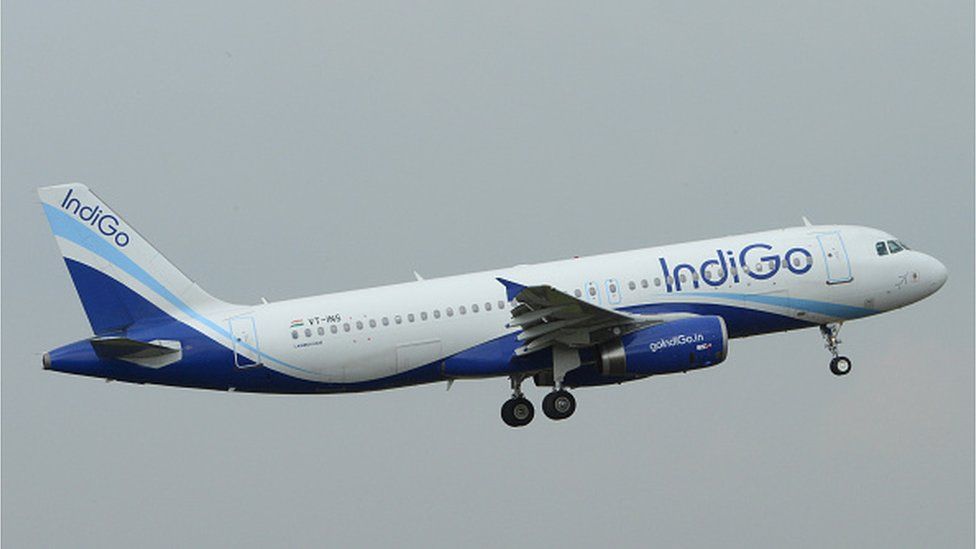 ISLAMABAD – An IndiGo flight from Amritsar to Ahmedabad entered Pakistan airspace temporarily due to bad weather conditions on Saturday but safely returned to Indian airspace, according to a statement released by the airline on Sunday.
IndiGo flight 6E-645 had to take a deviation over Atari into Pakistan airspace as a result of adverse weather conditions, the airline confirmed. The deviation was well coordinated with Pakistan's Civil Aviation Authority (CAA) through communication with the Amritsar Air Traffic Control (ATC) via telephone. Throughout the flight, the crew remained in continuous contact with Pakistani authorities on the radio/telephone (R/T). The aircraft successfully landed in Ahmedabad after the deviation.
Reports from Dawn newspaper revealed that the IndiGo flight entered the airspace north of Lahore at approximately 7:30 pm on Saturday and returned to India at 8:01 pm. Citing a senior official from Pakistan's CAA, the report stated that such deviations were not uncommon and were internationally allowed under severe weather conditions.
This incident mirrors a previous occurrence in May when a Pakistan International Airlines (PIA) flight, PK248, entered Indian airspace for about 10 minutes due to heavy rainfall in Pakistan. The PIA flight, returning from Muscat on May 4, was attempting to land at Lahore's Allama Iqbal International Airport. The inclement weather, however, made it challenging for the pilot to safely land the Boeing 777 aircraft.
Saturday's bad weather in Pakistan caused significant disruption across the country, with heavy rain, strong winds, and thunder affecting various regions. The worst-hit areas were three adjoining districts of the Khyber-Pakhtunkhwa province, where approximately 29 people lost their lives, as reported by local media.
Both incidents involving flights entering each other's airspace serve as reminders of the challenges presented by adverse weather conditions. The safety and coordination protocols followed by the flight crews and relevant authorities ensured that the aircraft returned to their respective airspaces without incident, prioritizing the well-being of the passengers and crew members.
The aviation industry remains committed to implementing stringent safety measures and effective communication channels to address weather-related challenges and ensure the safe operation of flights in adverse conditions.
Sources by Agencies.