In the sprawling realm of legal prowess, where intellect meets integrity and the scales of justice hang in the balance, one name shines brightly, illuminating the path to righteousness – Lawyer Bhuwan Jayant. A luminary in his field, Bhuwan Jayant is the illustrious founder of the prestigious law firm, Jayant & Jayant Associates.
With a legacy of triumphing innumerable legal battles and a reputation that resonates from Delhi to Patna, Chandigarh to Lucknow, Prayagraj (Allahabad) to Jaipur, and Jodhpur, Bhuwan Jayant has a remarkable list of qualifications to his name. He holds a Matriculation degree from CBSE, Delhi, showcasing his strong foundation in legal education. Furthermore, his educational journey includes Intermediate from CBSE, Delhi, a Bachelor of Arts from Delhi University, and an LL.B. degree from Ch. Charan Singh University, Meerut, U.P. These academic accomplishments have provided him with the knowledge and skills required for his illustrious legal career.
Bhuwan Jayant is also recognized as an On-Panel Advocate of Delhi Development Authority before the Supreme Court and High Courts of Delhi and an On-Panel Advocate of DLSA, North-West, Rohini Courts Delhi. He has also worked as an On-Panel Advocate of North Delhi Municipal Corporation before the High Courts of Delhi and the Supreme Court of India. Additionally, his experience includes working as an Associate Advocate with Mr. P. V. Yogeswaran, Panel-A Advocate of Union of India in the Supreme Court of India, and Mr. Bharat Singh, Panel-A Advocate for Union of India before the Supreme Court of India. Bhuwan Jayant has a wide range of legal experience across various courts, including High Courts, District Courts, DRT, DRAT, NCDRC, NCLT, NCLAT, and CAT, handling cases related to Property, Civil, Criminal, Appeals, Writs, N.I. Acts, and Matrimonial Cases.
Jayant & Jayant Associates isn't just a law firm; it's a sanctuary for justice seekers. The firm is a top player in the legal arena, serving clients from various parts of the country in different courts, including the Supreme Courts, High Courts, and more. Established as a one-stop destination for legal solutions, this esteemed institution has garnered the trust and admiration of countless clients.
What sets Bhuwan Jayant apart from the rest is his unwavering commitment to client satisfaction. He firmly believes that the welfare of his clients is as paramount as the legal battles they wage. This core principle has helped Jayant & Jayant Associates nurture a dedicated clientele, a family that continues to flourish with each passing day.
Bhuwan Jayant is not just a lawyer; he is a visionary who has paved the way for Jayant & Jayant Associates to broaden its horizons. With a desire to serve a larger client base, the firm aims to expand its line of services, ensuring that justice is within reach for all those who seek it.
In the heart of Delhi, Jayant & Jayant Associates holds a prominent position, situated at Chamber no, 100, Patiala House Courts, Opp. India Gate. This central location ensures that justice is easily accessible, even for first-time visitors.
The law firm is a versatile powerhouse, offering top-notch services in various categories, such as Lawyers, Lawyers for Property Case, Lawyers for Divorce Case, Civil Lawyers, Lawyers For Supreme Court, Lawyers For Criminal, Lawyers For High Court, Lawyers For Matrimonial Cases, and many more.
Behind every great leader is an exceptional team, and in the case of Bhuwan Jayant, this holds especially true. Bhuwan Jayant, with his extensive experience, specializes in Civil, Corporate & Commercial Property, and various other legal matters. He is the driving force and visionary who has steered Jayant & Jayant Associates to its current prominence.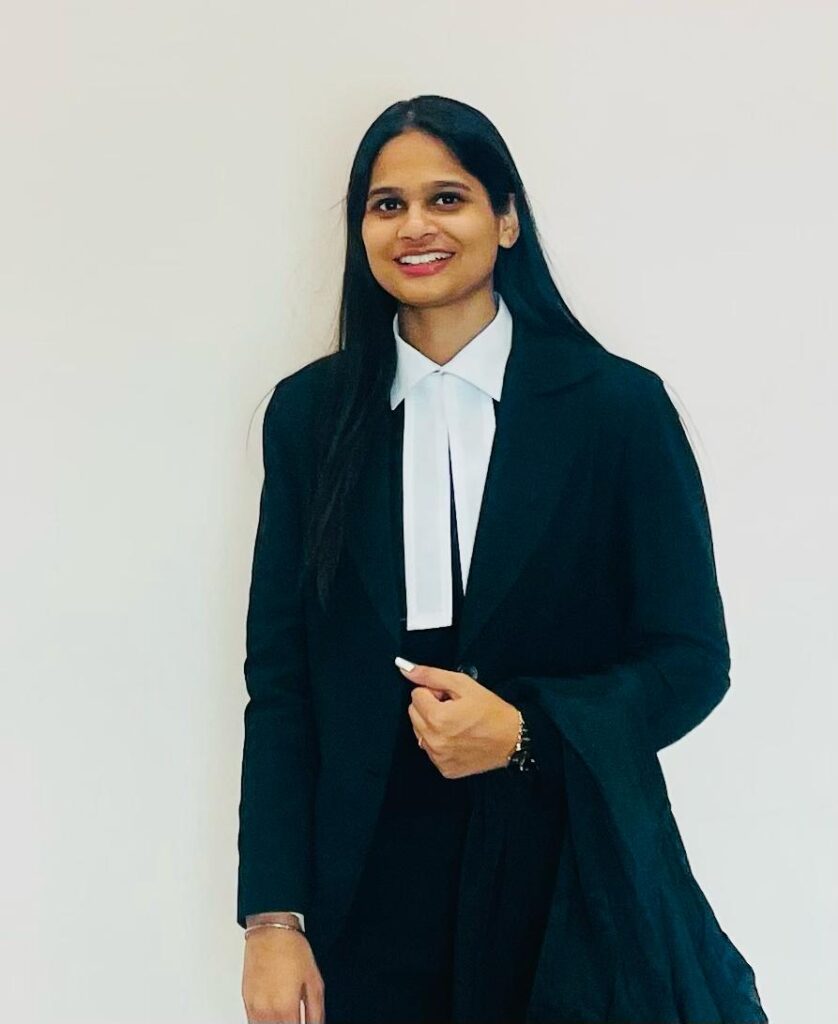 Prachi Goel: Another Member of the Team Prachi Goels, a legal professional with a substantial background in handling criminal and matrimonial disputes. Her journey in the legal realm commenced with a Master's degree in Criminal Law from Amity University in Noida, where she gained a comprehensive understanding of the nuances of criminal law. This academic foundation was complemented by her earlier education, as she successfully completed her undergraduate studies in BALLB at Law College Dehradun, affiliated with Uttaranchal University. It was during this period that she cultivated her deep-seated passion for the legal field, setting the stage for her future endeavors. With a career marked by a deep commitment to justice and a comprehensive understanding of the intricacies of the legal landscape, Prachi has established herself as a trusted advocate and advisor, dedicated to providing exemplary counsel and representation to clients navigating the complexities of criminal and matrimonial law. Her academic achievements and extensive experience underscore her proficiency in delivering effective solutions and advocating for the rights of her clients.
Together, this dedicated group of legal professionals at Jayant & Jayant Associates forms an alliance that stands as a formidable force in the legal world. Their shared passion for justice and unwavering commitment to client welfare, combined with their profound understanding of legal intricacies, allows them to navigate the complex legal terrain with finesse, ensuring that justice always prevails. It's the combined efforts of this remarkable team that propels Jayant & Jayant Associates to new heights in the pursuit of justice.
Bhuwan Jayant and his team leave no stone unturned when it comes to representing their clients. With a deep understanding of the intricacies of the law, they navigate through the complex legal terrain with finesse, ensuring that justice prevails.
As a lawyer, Bhuwan Jayant has made waves in the legal world. His accolades are not just confined to victories in courtrooms; they resonate with the lives he has touched and the battles he has fought for the downtrodden. Bhuwan Jayant's name stands as a testament to the indomitable spirit of justice, a torchbearer for the voiceless and an unwavering advocate for truth.
In the corridors of justice, Bhuwan Jayant is not just another lawyer; he is the embodiment of hope. With a commitment to the highest standards of integrity, ethics, and professionalism, he has carved a niche for himself in a field where few dare to tread.
Bhuwan Jayant, the founder of Jayant & Jayant Associates, is more than a famous lawyer; he is a beacon of light in the pursuit of justice. With each case he wins and every life he touches, he continues to etch his name into the history of law, leaving behind a legacy that inspires and empowers generations to come.