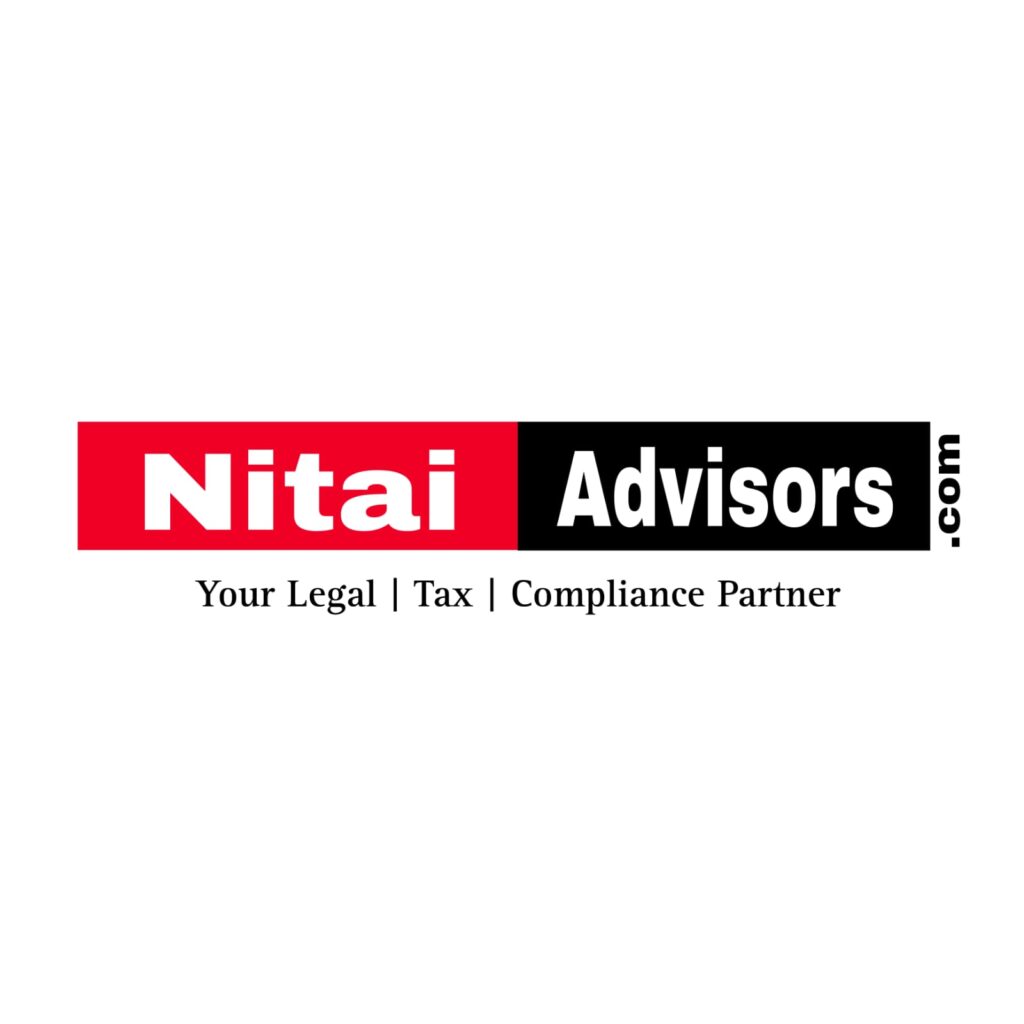 Nitai Advisors is dedicated to guiding businesses through the intricate landscape of regulatory frameworks and legal obligations. With a commitment to excellence and a deep understanding of the intricacies of legal and tax, Nitai Advisors empowers organizations to navigate the complex world of compliance with confidence.
Our Mission
At Nitai Advisors, our mission is to simplify complexity. We understand that businesses today face a myriad of legal and tax challenges, which can often be daunting and overwhelming. Our aim is to demystify these complexities and provide practical, tailored solutions that not only ensure compliance but also drive sustainable growth.
Nitai Advisors offers comprehensive services across three distinct divisions: Legal, Tax, and Compliance.
Legal:
Company Registration: Nitai Advisors can assist you in the process of registering your company, ensuring that you meet all legal requirements and regulations. From choosing the right business structure to completing the necessary paperwork, we simplify the registration process for you.
Trademark and IPR (Intellectual Property Rights): Protecting your intellectual property is crucial in today's competitive business environment. Our legal experts can help you with trademark registration, patent filing, and copyright protection, safeguarding your valuable assets.
Legal Documentation: We provide expert assistance in drafting and reviewing legal documents, contracts, and agreements. Our meticulous attention to detail ensures that your legal documentation is comprehensive and in compliance with applicable laws.
Registration and Licenses: Nitai Advisors can help you obtain the required licenses and permits for your business operations. Whether its licenses for specific industries or regulatory compliance, we guide you through the entire process.
FSSAI (Food Safety and Standards Authority of India): We specialize in FSSAI registration and compliance for businesses in the food industry. Our experts ensure that your food-related business adheres to the necessary standards and regulations.
Legal and HR Audits: We specialize in Legal Audits. Our experts ensure that your company employment documents are always in order.
Business Contracts: Nitai Advisors can help you in drafting your business contracts from expert lawyers be it Non- Disclosure Agreements, Non-Compete Agreements, Vendor/Service Agreement, Founder's Agreement, SaaS Agreement, Franchisee Agreement, Consultancy Agreements, Data Privacy, Website terms and conditions etc.
Tax:
GST (Goods and Services Tax): Nitai Advisors assists with GST registration, return filing, and compliance. We keep you up to date with the ever-changing GST regulations, helping you avoid penalties and fines.
Tax ITR Filing: Our tax professionals provide strategic tax planning services to minimize your tax liabilities while staying compliant with ITR Filing. We help you optimize your financial structure for tax efficiency.
Compliance:
Compliance Management: Staying compliant with various regulations is essential for the smooth operation of your business. Our compliance experts provide ongoing support, ensuring that you adhere to all statutory requirements.
Corporate Due Diligence: Nitai Advisors can assist in implementing robust corporate due diligence reports.
Our team of experts is committed to helping you navigate the complexities of the business landscape, allowing you to focus on your core operations with confidence.
Our Approach:
With a team of highly skilled legal experts, tax professionals, and compliance specialists, Nitai Advisors brings a wealth of knowledge and experience to every client engagement.
At Nitai Advisors, we prioritize our clients' success. We take a collaborative and client-centric approach to every engagement, working closely with organizations to understand their unique challenges and goals. This client-focused approach allows us to deliver tailored solutions that address specific needs while keeping an eye on the bigger picture.
Ethical integrity is at the core of our practice. We uphold the highest ethical standards, ensuring that our clients receive not only sound business solutions but also guidance that aligns with their values and principles.
Global Reach, Local Expertise
Nitai Advisors has a global presence, but we understand the importance of local expertise. Our professionals are well-connected and well-versed in the intricacies of regional regulations and market dynamics, enabling us to provide localized support to our clients wherever they operate.
In a rapidly changing business environment, Nitai Advisors stands as a most trusted partner, helping organizations mitigate risk, seize opportunities, and thrive in the complex world of legal, tax, and compliance. We are committed to delivering excellence, upholding ethical values, and ensuring our clients' long-term success. Contact us today to discover how Nitai Advisors can support your business in achieving its legal, Tax and Compliance objectives.
Contact Us:
Visit: Nitaiadvisors.com
Contact: 9022208743
Email: info@nitaiadvisors.com
Please Note: Kindly take note that we function as a facilitating platform, affording access to esteemed professionals. We explicitly state that we are not a law firm and do not offer legal services in any capacity. The information provided on this article and in our website is exclusively for educational purposes and should not be regarded as legal advice or opinion.
Social Media:
Whatsapp- 9022208743