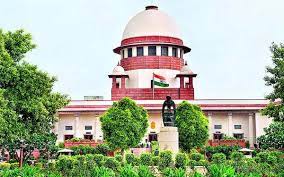 The Supreme Court resumed hearing the Tamil Nadu government's plea against prolonged delays in the clearance of bills, directing tough questions at Tamil Nadu Governor RN Ravi over the extended pending bills, some dating back to 2020.
Posing pointed queries, the court sought clarity on the Governor's actions, questioning the prolonged delay of three years in addressing the bills. The court particularly raised concerns about the Governor's authority to withhold assent on bills without returning them to the Assembly.
The scrutiny follows recent events where Governor RN Ravi returned ten bills, triggering a special session by the Tamil Nadu Assembly to re-pass all ten bills, emphasizing the urgency of their clearance. The court acknowledged this move, highlighting that bills, once re-passed, hold the same status as money bills.
The Tamil Nadu government accused the BJP-appointed Governor of obstructing the state's progress by deliberately stalling bills and undermining the elected administration's authority. Additionally, the ruling DMK expressed concern over the delay in clearing bills that aim to limit the Governor's powers in appointing vice-chancellors to state universities.
During the hearing, arguments ensued between senior advocates representing the Tamil Nadu government and the Solicitor-General Tushar Mehta, defending Governor RN Ravi's actions. The court underscored that the Governor has specific constitutional options—grant assent, withhold assent, or return the bill for reconsideration to the state government—under Article 200.
This recent scrutiny of gubernatorial actions echoes similar disputes from Kerala and Punjab, both challenging their respective Governors in court. The court's sternness towards gubernatorial actions signals a growing emphasis on constitutional accountability and adherence to established protocols.
Sources By Agencies