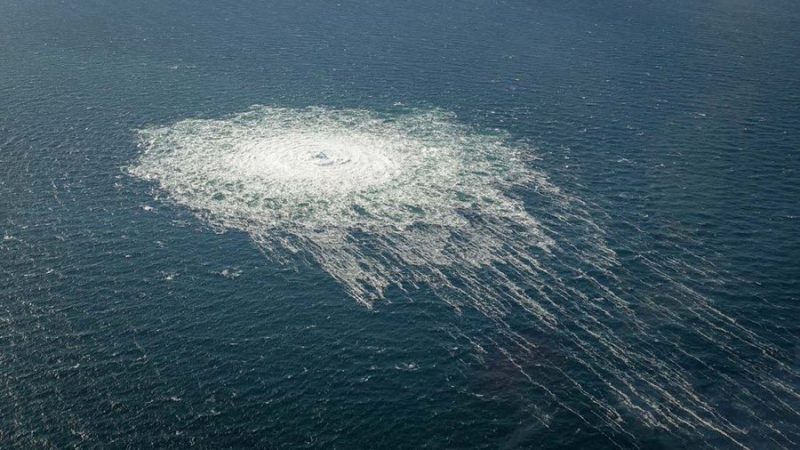 In a startling revelation, a report by the Washington Post alleges that a Ukrainian military officer, Roman Chervinsky, coordinated the attack on the Nord Stream natural gas pipeline in September 2022. The blasts off the Danish island of Bornholm ruptured three out of four lines, impacting the delivery of Russian gas to Europe. While no group claimed responsibility, Washington and NATO termed it an act of sabotage, contrasting with Moscow's characterization as international terrorism.
Roman Chervinsky, a former intelligence official with experience in the Ukrainian military's special forces, purportedly led a six-person team involved in the attack. However, the report clarifies that he did not plan the operation. Chervinsky denies any involvement, and a spokesperson for Ukraine's military stated they have "no information" about the claim. Requests for comments from Ukraine's foreign ministry and the domestic security service, the SBU, are yet to be addressed.
The Washington Post also disclosed that Ukrainian President Volodymyr Zelensky, who has consistently denied Kyiv's role in the Nord Stream explosions, was reportedly unaware of the operation. Recently, Zelensky replaced the head of Ukraine's special operations forces.
Investigations into the Nord Stream explosions have been initiated by Germany, Denmark, and Sweden. The incidents released plumes of methane into the atmosphere, leading to concerns about environmental consequences.
Roman Chervinsky is currently under arrest for exceeding authority in a 2022 attempt to convince a Russian pilot to defect to Ukraine. Investigators argue that this effort resulted in a deadly Russian attack on a Ukrainian air base. Chervinsky, an outspoken critic of Zelensky's administration, contends that the case against him is politically motivated, asserting that he was following orders in the operation.
The collaboration between the Washington Post and Germany's Der Spiegel newspaper sheds light on a complex situation, with separate stories published simultaneously to provide a comprehensive perspective on the Nord Stream attack.
Sources By Agencies