What's In a Name? Says a Filmy Start-up!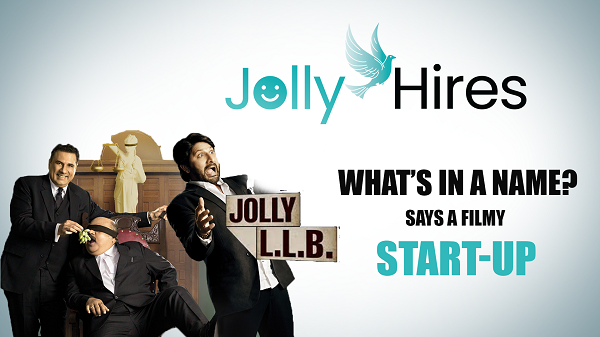 Thinking of a name for a start-up can be difficult, but what happens when movies, popcorn and founders come together? Their start-up gets named after a Bollywood movie!
What is a start-up, and how does it get global recognition? When it comes to a start-up, there are numerous factors to consider, like the company name, the vision, the technology they hope to sell, etc. A start-up is essentially a concept or a solution to a problem that the world is now facing. A founder who is working alone or with a partner will therefore have a business plan and will build the solution in line with it.
Start-ups often need three to five years to become successful. They are put to the test throughout this period to determine whether or not they function effectively. And there are always a few that stick out for having unique start up names!
What is a start-up and how does it get recognized by the world? There are many things when it comes to a start-up, the name; the vision, the product and technology they wish to sell etc. A start-up is basically an idea or a solution to solve a problem which the world faces. So, a solo founder or co-founder will have a business strategy and will design the solution accordingly. Usually, start-ups take 3-5 years to get going strong. This tenure is the time in which they are tested to see if they work well or not. And there's always one or two that stand out in the creativity of naming their start up!
And yes, start-ups are not easy at all. The struggle and the pain are real, there are failures, wins, good, bad and everything in between. There's the prototype, the testing, and managing, and sometimes it's just "buggy" (yes, we intended the pun) but at the end of the day, we have the whole business plan up and running. Oh and let's not forget the baptism or as we make it desi, the naamkaran of the company!
The name is a very important part of the procedure. When a founder is naming his/her company, they need to showcase that it matches the product they are selling. For example, let's take a company which provides services for groceries. Now imagine if they name themselves after something completely different and which falls into a different category, it is going to sound very funny and it will also create confusion for their audience and customers. So when it comes to naming, a founder has to give it his all! And remember, inspiration always strikes from the least expected thing.
Inspiration can arise in any form. And that, everything is possible.
So everyone knows Bollywood inspires many people to do a lot of things in a lot of ways. And it can be weird and funny, but at the same time, inspirational. We came across one such start-up company, whose name was inspired by a movie title. The name of the company isJollyHires, it's a mobile job application that provides its users to find jobs or hire employees in their immediate vicinity. Can you guess the name of the film which inspired their founder?
If you can't, here's the hint: the movie starred Arshad Warsi and Boma Irani as lawyers. And if you still can't guess it, then maybe you need to catch up on that Bollywood movie mania that you've been avoiding! The film was Jolly LLB!
And that's all it is about how start-ups start and go about! If you want a sneak peek at more of such stuff you can always go tojollyhires.comfor more information and if you want all the filmy drama and gossip, you're welcome at desimartini.com! Adios and stay tuned for our next story by Shierly Gaikwad!
Read Full Article on Bestofhindustan And Follow us on Instagram Bestofhindustan