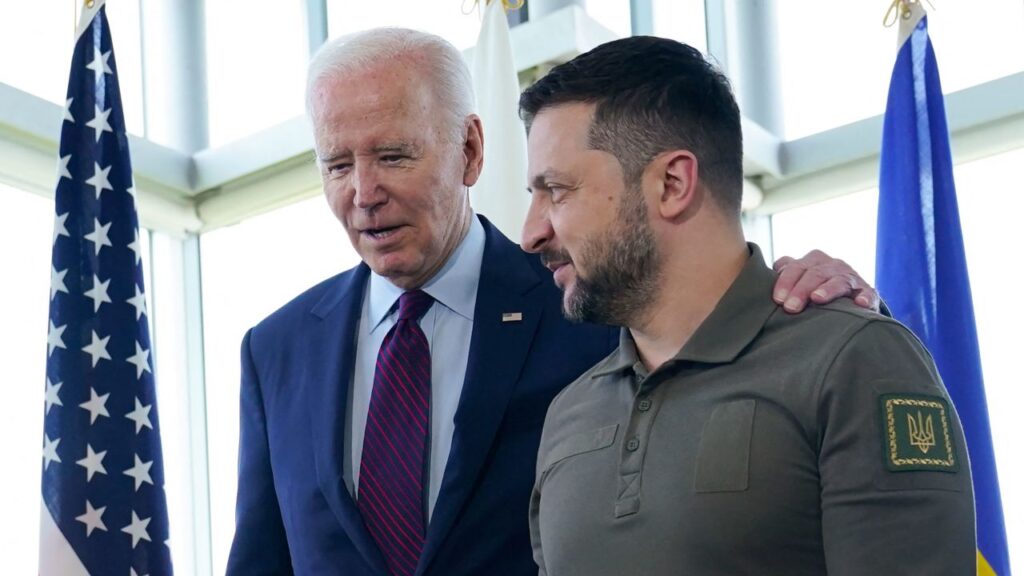 In a significant diplomatic move, Ukrainian President Volodymyr Zelensky is scheduled to visit the White House next week for a second round of talks with President Joe Biden. The discussions will center on reinforcing support for Ukraine's ongoing battle against the Russian invasion, which began in February 2022.
National Security Advisor Jake Sullivan underscored the critical nature of this meeting, stating that it comes at a pivotal juncture in Ukraine's efforts to make headway in its counteroffensive against Russian forces. The conflict has persisted for over a year and a half, taking a toll on both Ukraine and the international community.
The White House meeting represents a show of solidarity and commitment by the United States towards Ukraine's struggle for sovereignty and territorial integrity. President Biden has consistently voiced his support for Ukraine, and this meeting serves as a testament to the enduring partnership between the two nations.
During their discussions, President Zelensky and President Biden are expected to address a range of topics, including military assistance, economic aid, and diplomatic strategies aimed at resolving the ongoing crisis. The United States has been a key provider of military aid to Ukraine, assisting in strengthening its defenses against Russian aggression.
As the conflict continues to evolve, the international community closely watches the developments in Ukraine. The Zelensky-Biden meeting is anticipated to yield further insights into the United States' stance on the crisis and its commitment to upholding international norms and principles.
In addition to its implications for the region, this meeting holds broader significance for global geopolitics, as it underscores the importance of diplomatic efforts in resolving conflicts and promoting peace.
The meeting between the two leaders is scheduled for Thursday of next week, and its outcomes are expected to have a far-reaching impact on the future trajectory of the conflict in Ukraine and the international response to it.
Sources By Agencies