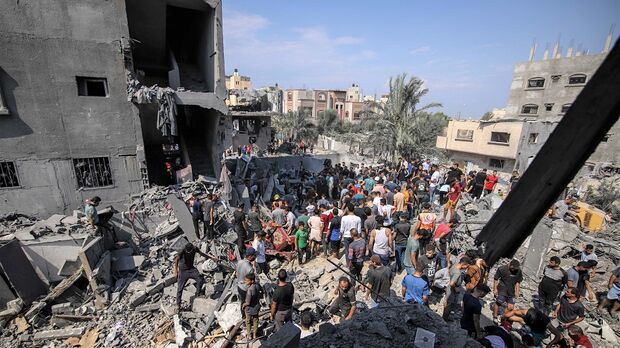 In a move to secure the release of Israeli hostages held by Hamas, the Israel Defense Forces (IDF) has made a public appeal to Gaza Strip residents. The IDF has requested actionable information regarding the whereabouts of these hostages and is offering monetary incentives for credible tips leading to their rescue.
The IDF's post on various platforms, including X, stresses that individuals who provide information about the hostages will be safeguarded and assured complete confidentiality. Currently, approximately 220 hostages remain in Hamas' captivity, raising deep concerns about their well-being.
"The Israeli military assures you that it will invest maximum effort in providing security for you and your home, and you will receive a financial reward. We guarantee you complete confidentiality," the IDF stated in their appeal.
Contact details for providing information include a secure phone call at 8619 and messaging platforms such as WhatsApp, Telegram, and Signal at +972503957992. The IDF has also released this message in Arabic to ensure broad access and understanding.
The situation in Gaza remains tense, with Israel continuing to target Hamas sites. Israel has accused Hamas of positioning civilians near rocket-launching sites, using them as human shields, which has raised international concerns.
Notably, two elderly Hamas hostages were recently airlifted to an Israeli hospital to be reunited with their families. However, the release of over 200 other captives is still being demanded by the US before Gaza ceasefire talks can be considered.
The crisis began when Hamas crossed into Israel from the Gaza Strip on October 7, resulting in a significant loss of life and the capture of 222 individuals, including elderly people and young children, according to Israeli authorities. This group of hostages includes dual nationals and foreigners, further complicating the situation.
In the midst of these developments, more than 5,000 Palestinians, primarily civilians, have tragically lost their lives in retaliatory Israeli bombardments, according to the latest figures provided by the Hamas health ministry in Gaza.
The release of hostages, such as Nurit Cooper, 79, and Yocheved Lifshitz, 85, following mediation by Qatar and Egypt, provides a glimmer of hope in this ongoing crisis. Their release comes in the wake of efforts to secure the freedom of hostages, demonstrating the complexities and human toll of this situation.
Sources By Agencies