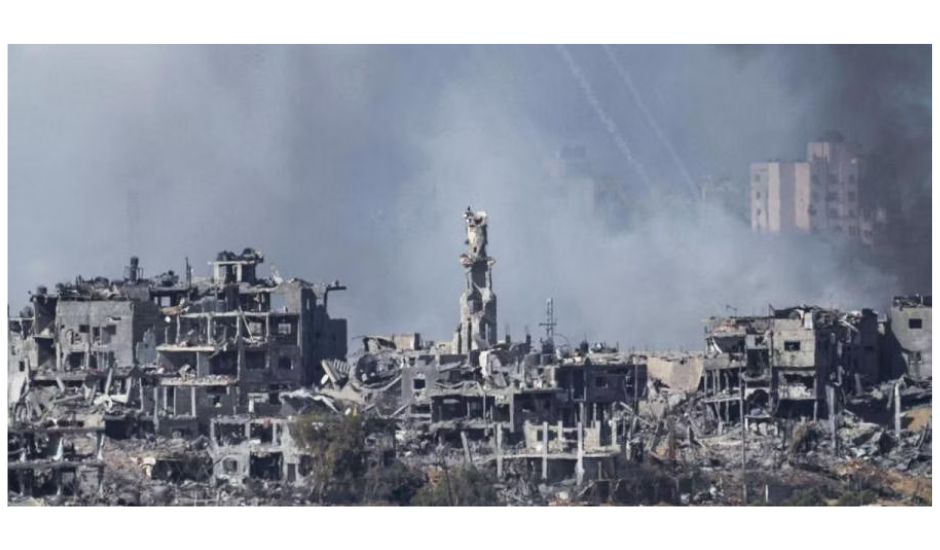 In a tragic turn of events, Gaza's largest hospital compound, Al-Shifa, became the target of a deadly Israeli strike, resulting in 13 reported casualties. As heavy fighting between Hamas and Israel intensifies, tens of thousands of civilians find themselves displaced, seeking refuge from the escalating conflict.
Gaza's Hamas government and Al-Shifa hospital director Mohammad Abu Salmiya blamed Israeli troops for the strike, which hit the facility's maternity ward. The Israeli army has not yet commented on the incident.
The Hamas government reported a death toll of 13, a number that AFP could not immediately verify. The strike adds to the rising civilian casualties in a conflict that has seen both sides accuse each other of using civilian infrastructure for military purposes.
On Thursday, Israel reported heavy fighting near Al-Shifa hospital, claiming to have killed dozens of operatives and destroyed tunnels crucial to Hamas's combat capabilities. The Israeli military has repeatedly accused Hamas of using hospitals, including Al-Shifa, to coordinate attacks and as hideouts for its commanders. Hamas authorities deny these allegations.
The ongoing conflict, initiated by Hamas fighters crossing the militarized border on October 7, has resulted in a significant loss of life. Israel launched an offensive in Gaza, responding with bombardment and a ground campaign that the health ministry in the Hamas-run Gaza Strip says has killed more than 10,800 people, mostly civilians.
The situation for civilians in Gaza has become increasingly dire, with witnesses reporting tanks surrounding hospitals in Gaza City and fierce fighting forcing hundreds of thousands to flee to the south of the territory in recent weeks.
Israeli Prime Minister Benjamin Netanyahu, rejecting calls for a ceasefire, stated that such an agreement would amount to surrendering to terror. Tens of thousands of civilians have already fled the devastated northern Gaza, with the UN agency UNRWA estimating that 70,000 people have traveled south since November 4.
Despite international efforts to address the humanitarian crisis, access to Gaza remains limited, with only around 100 trucks a day able to enter, far below the pre-war average. Regional tensions have also heightened, with cross-border exchanges between Israel and Lebanon's Hezbollah, as well as Yemen's Iran-backed Huthi rebels claiming to launch "ballistic missiles" at southern Israel.
As the conflict rages on, the international community urges an end to hostilities to protect civilian lives, while the plight of hostages abducted on October 7 remains a complicating factor in negotiations. The UN warns that the conflict is likely to set back development in the Palestinian territories by well over a decade, with the situation on the ground continuing to worsen.
Sources By Agencies