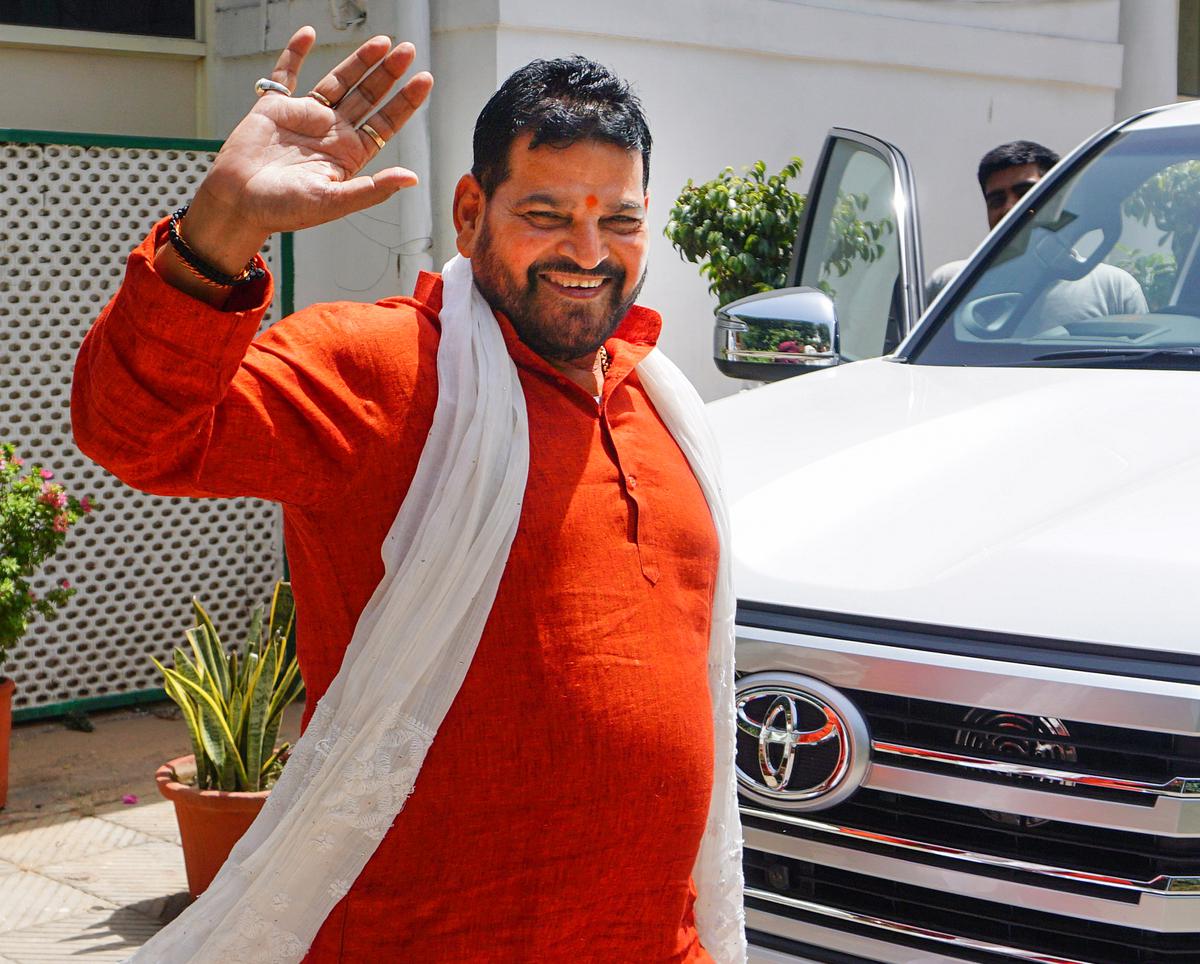 In a recent development, the Delhi Police have filed a 552-page cancellation report in a local court stating that there is no corroborative evidence against former Wrestling Federation of India (WFI) chief and Bharatiya Janata Party (BJP) lawmaker, Brij Bhushan Sharan Singh, in the case filed against him under the Protection of Children from Sexual Offences (POCSO) Act. The report cites statements from a minor wrestler, her father, the complainant, Singh, and other witnesses. A cancellation report is typically filed when no corroborative evidence is found in a case.
The minor wrestler was among several women athletes who had leveled sexual harassment charges against Singh, who had headed the WFI for 12 years. However, the complainant, the minor's father, withdrew the allegations and recorded a fresh statement before a magistrate. Deputy Police Commissioner Pranav Tayal stated that the cancellation report was filed based on the statements of the minor and her father after the completion of the investigation.
Earlier, four out of the six women athletes had provided audio and visual evidence to support their allegations. The protesting wrestlers, who had camped at Jantar Mantar for 38 days demanding Singh's immediate arrest, suspended their protest until June 15 after Union Minister Anurag Thakur assured them that the charge sheet in the case would be filed by June 15.
The burden of proof in cases related to sexual harassment lies on investigating agencies, and the police had initially not filed a First Information Report (FIR) until directed to do so by the Supreme Court. The Delhi Police had even visited the WFI office to recreate the sequence of events with one of the complainants. However, the wrestlers alleged mental trauma for the complainant as a result of the visit.
The Delhi Police had formed a Special Investigation Team (SIT) to probe the matter, which has questioned over 180 people and visited Singh's residence in Gonda to record statements from his relatives, colleagues, and associates. Additionally, the police have reached out to wrestling federations of five nations seeking details related to the alleged incidents of sexual harassment, which are expected to be included in a supplementary charge sheet in the case.
The court will continue hearing the matter on July 4, considering the cancellation report and the absence of substantial evidence against Brij Bhushan Sharan Singh in the POCSO case.
Sources By Agencies