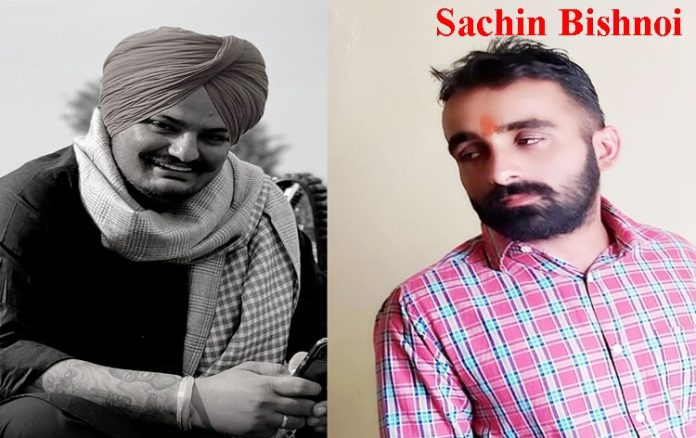 In a significant development, the prime accused in the murder case of popular Punjabi singer Sidhu Moosewala, Sachin Bishnoi, has been extradited to India from Azerbaijan. The extradition took place on Tuesday after a team from Delhi Police's Special Cell traveled to Azerbaijan to finalize the necessary legal formalities.
Sachin Bishnoi, who is the cousin of notorious gangster Lawrence Bishnoi, was alleged to be one of the masterminds behind the targeted killing of the Punjabi singer, which occurred in May last year. Shockingly, Sachin had publicly claimed responsibility for Moosewala's murder on Facebook.
After being detained in Azerbaijan in August last year, Sachin had been fighting a legal battle to avoid extradition to India. The development comes in the wake of the successful extradition of gangster Vikramjeet Singh, also known as Vikram Brar, from the United Arab Emirates (UAE). Brar, a close associate of Lawrence Bishnoi, was wanted in several cases related to the gang's criminal activities, including those connected to Moosewala's assassination.
According to a Central Bureau of Investigation official, Sachin Bishnoi had left India through Dubai using a fake passport just before the singer's murder. He fled to Azerbaijan's capital, Baku, where he was later detained. Despite appealing before a higher appellate authority in Azerbaijan to avoid extradition, his efforts were unsuccessful, leading to the decision to bring him back to India.
Sachin was also wanted in connection with an extortion case in Delhi's Mohan Garden area, and he was allegedly involved in two similar offenses in Punjab. In response to these cases, red corner notices were issued, seeking his location and provisional arrest for extradition, surrender, or related actions.
Authorities believe that Sachin Bishnoi's extradition may hold critical information about the details surrounding Sidhu Moosewala's murder. As an alleged mastermind, Bishnoi was responsible for handling the logistics of the assassination and subsequently fled India. His return is expected to provide crucial leads and help uncover missing links in the investigation, potentially shedding light on the motive and other individuals involved in the heinous crime.
Sources By Agencies